Our services
The focus of our activities is the planning of structural solutions and the preparation of verifiable static calculations and design plans in reinforced concrete and prestressed concrete, steel construction, timber and masonry construction.
We advise you in the structural and structural issues when it comes to the preservation or the new construction of your construction project but also for example for architectural competitions. We develop constructive solutions in building construction and civil engineering, in concrete and reinforced concrete construction, prefabricated reinforced concrete construction, steel construction, timber construction and masonry construction and realize them in planning.
The architectural design, the requirements of the client for the use of the building as well as its financial requirements as well as the regulations of the building law, the standardization of the monument protection form the framework for our structural work.

Of course we use modern structural engineering programs, especially the software from the mbAEC, Dlubal and Allplan Nemetschek houses.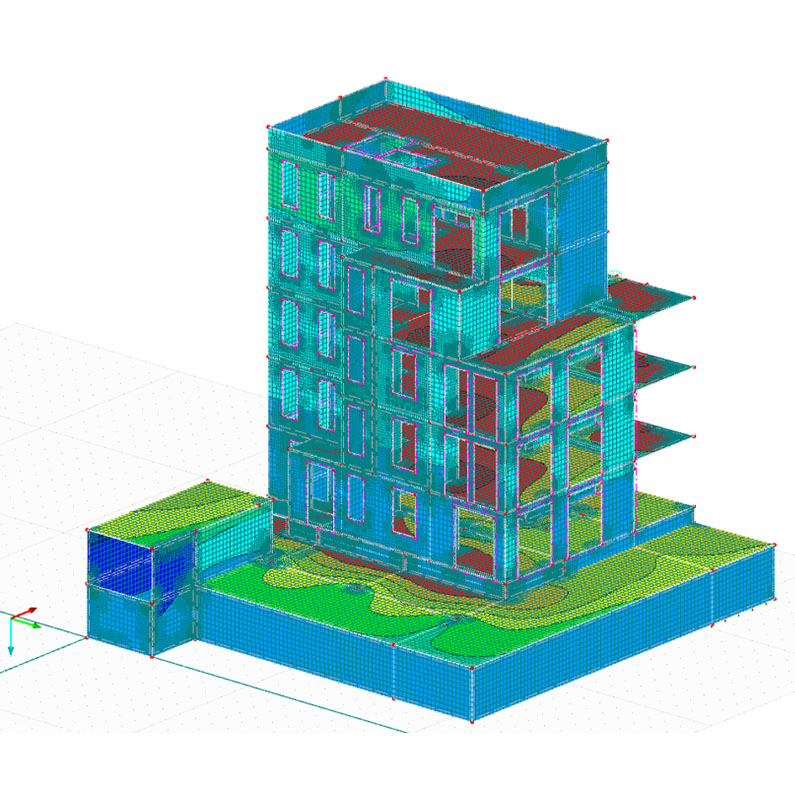 Working method – 3D and BIM oriented
We work on all our projects in 3D and BIM-oriented. This enables us as a structural engineer to quickly deliver shell construction models in the early planning phases, from which steel and concrete quantities can be quickly derived and made available in list form. This allows you to estimate costs at an early stage and later makes it easier to create a shell construction specification.
Planning coordination
As a further service, we also offer planning coordination in the body shop. Thanks to our many years of experience and the proximity to the construction site, we are able to offer optimal construction site-specific solutions in structural engineering and advise builders, architects and contractors in the early stages of the work.
With our solid and reliable partners for the related disciplines such as geotechnical and building physics planning, we are able to offer the entire spectrum of structural engineering from a single source.
Preservation of evidence and expert opinions
In addition, we take over evidence or the preparation of expert opinions regarding statics and durability.